J.Mendo Consultoria is the best choice to do Mining Business in Brazil
J.Mendo's team is elite and highly specialized.
Foundation: 2006 by Mr. Mendo de Souza (see his resume below)
Mission: To help in maximizing our client return, through offering solutions aligned with sustainable  development and result orientated to Mining  Business.
Business:   Strategic and Technical Consultant and Business  Platform into the Mining Industry
Vision:  To be recognized as the best choice to develop   Mining Business with sustainable development  in Brazil.
Values:  Results orientated, Credibility, Integrity, Loyalty and Freedom.
At J.Mendo we have basically three areas: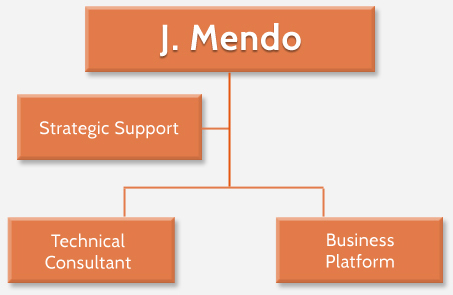 Strategic Support
 Top Management Support
 Board presence
 Strategic Plan
Technical Consultant
Technical Reports
Due Diligence
Cost Modelling
Equipment Assessment
Make or Buy Studies
Business Plataform
Merge and Aquisitions – M&A
Support for IPO in Austrália, Brasil and Canadá
Mining Assets
Work close to the client to build corporate reputation and promote value
Consultancy support in key investment markets
J.Mendo works with several associated consultants and the top business partners in Brazil.
Mr. Mendo de Souza – President
President of J. Mendo Consultoria Empresarial Ltda.
Mining and Mettalurgical Engineer – Graduated in 1961 at EEUFMG
Medal Barão de Eschwege by Minas Gerais State Govenor
Medal for Merit from CREA / MG
Mining Person of the Year Award, by direct election organized by Brasil Mineral Magazine in 1984
In 2003 he was invited by former President Mr. Lula da Silva to be a member of the Social and Economic Development Council – CDES – because of his knowledge about the Brazilian Mining Sector.  Mr. Mendo left CDES in 2006 and he has a fantastic network in Brazil and several other countries.
He was director for mining and metallurgical at Minas Gerais State Development Bank – BDMG – director at ICAL – Indústria de Calcinação Ltda – Development Superintendent at S.A. Mineração da Trindade – SAMITRI, effective member of Environmental Counsel at CNI – Industry National Counsel, CONAMA's and COPAM-MG's counsel, Mining Latim America Organization's Vice Presidente, director at Mining Inter American Society – SIM, Brazilian Mining representative at ICMM – International Council on Mining and Metals;
Mr. Mendo coordinated and founded IBRAM – the Brazilian Mining Institute and served as executive for more than 26 years.
President of CEAMIN – Advanced Mining Studies Center.
Chairman of APROMIN – Mining Progress Brazilian Association and President of the Mining and Metallurgical Entrepreneur Counsel at ACMinas – Minas Gerais State Commerce Association.
Consultant for Brazilian Mining and Energy Minister and for Mining Transformation, Mining and Geology Secretary during the review of the new Regulatory Mining.
Coordinator of the J.Mendo group of Consultants during the Project ESTAL – international bid funded by World Bank – used as the base of the Brazilian 2010-2030 Mining Transformation, Mining and Geology Plan.
Mr. Adriano Espeschit – Executive Director
Executive Director at J. Mendo Consultoria Empresarial Ltda
Mining Engineer – Graduated in 1987 at EEUFMG
MBA (Master of Business Administration) in Business Strategic Management at São Paulo University – 2004
More than twenty eight years' experience in mining, metallurgy, oil and gas industries. Responsible for mine planning and production, beneficiation and logistic of nickel, iron ore, copper, bauxite, oil sands, and potassium
Executive Director of J.Mendo Consultoria Empresarial Ltda. and President of Brasil Mining Site Ltda. since 2010
Former COO of Zinco do Brasil Mineração Ltda., CEO of Ouro do Brasil Mineração Ltda., Operations Director at Steel do Brasil Participações SA., Operations Director of the Santa Rita project in Brazil at Mirabela Nickel Ltd., General Manager of Mount Keith Operation at BHP Billiton Ltd., Project Development Lead at Oil Sands Growth Department – Shell Canada Ltd., General Manager of Sossego Project at Vale SA.
More than 12 years experience in Iron Ore at MBR – Minerações Brasileiras Reunidas SA and Vale SA (Carajás area).
Member of the SME – Society for Mining Metallurgy and Exploration and CIM – Canadian Institute of Mining, Metallurgy and Petroleum, Founder and President of the Brazilian Parent Association – Carajás region/State of Pará, Member of the Technical Committee for the Brazilian Congresses of Open-pit and Underground Mining, Volunteer at Drop In Centre Society, Sacred Heart School, and St. Maria Goretti School in Calgary, Volunteer Coordinator at Brazilian Community Association of Alberta.
To see other curricula please visit our Associated Consultants page (only in Portuguese).